Post by BVADMIN on Aug 26, 2019 16:12:38 GMT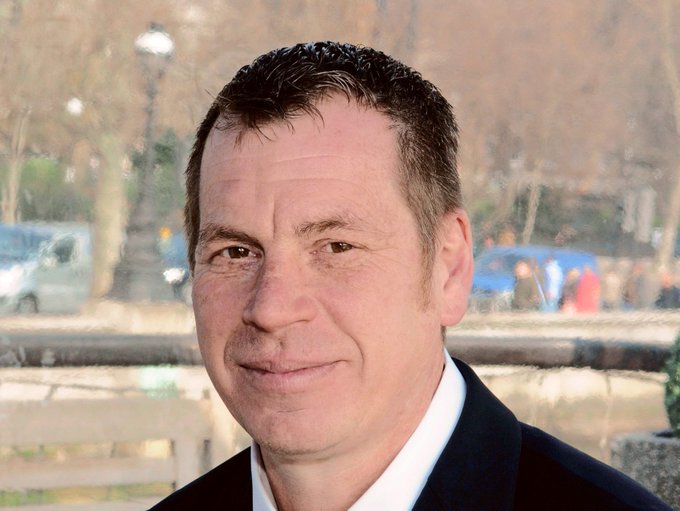 Trainer Mr Mark Wallis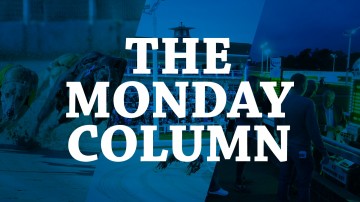 The Monday Column
Seeking positives and a real future for our sport.....
BY MARK WALLIS
LAST week I hit a major milestone as I celebrated my 55th birthday – I can't quite believe how quickly the time flies by.

Of course the inevitable thoughts are depressing ones such as how long have I got left in this world and when is it time to retire?

Then I started to ponder, what the hell am I going to do if I do retire and, more importantly, how much money am I going to need to see me through the rest of my life?

Realistically the answers are all right in front of me. I may be 55 but I live life to the full, with 16-hour days at the kennel and on call 24/7 on any days off.

Our kennel and race plans remain as vibrant and busy as when I first took over the reins back in 2005.

The drive to try and achieve as much success as we did back then is still there, while we continue buying pups and breeding new litters not just for next year but the year after, while I also continue to seek owners with the same passion for success as myself.

Most important is having my family right beside me to keep me in check and be a huge part of what I try to achieve.

My wife Sarah (thankfully a few years younger than me!) works harder than ever and my son Daniel, nearly 21 now, is showing the same passion for greyhound racing that I had at his age.

I'm proud to say my daughter Emily (15) is hugely gifted at school and loving everything that's good about our sport.

As for the mother-in-law, the legend Linda Jones (former champion trainer), well she still kicks my butt from time to time if it's not going right!

Also, big credit goes to my staff who put 110 per cent effort in for the cause. Looking at all that, I simply can't retire yet, there's way too much to look forward to in the future and I believe and sincerely hope for a lot more success to come for Imperial kennels.

The biggest question that needs answering is, are we as a kennel actually going to outlive the sport?

Reading some predictions that suggest we only have five to ten years left before greyhound racing is banned or that there will be no tracks left for our dogs to run due to closures is almost as depressing as thinking I'm only five years away from being 60!

The anti brigade, who are a pain in our rears (but very occasionally justifiably) are gathering speed and support.

It's a boring fact but we have been saying it for years – the sport just doesn't get the financial support it needs to address issues that could ultimately see the end of a greyhound racing industry and we just don't seem to be able to turn this round.

Maybe all we can do is look at the immediate bright spots and hope this catapults us in to a new era of success and longevity.

For instance, Romford's new stadium, now only two weeks away from a grand opening, is giving everyone a real buzz, while the strong news that Towcester could be reborn and Swindon's new track being finally finished suggest we are not done yet.

Improvements in welfare issues are made every day and we all know if we are to have a future this is an area where we simply have to be whiter than white.

On the track we seem to have ultra competitive Category One competitions every week and finals of the highest class such as tonight's Puppy Classic at Nottingham, where we are hoping for a big run from our Antigua Rum.

It is clear to see that a little bit more imagination is needed here to sell the many great spectacles our sport offers up on a regular basis.

We all know the integrity of our sport is second to none hence why it's beamed to a massive audience around the world and one day I hope we might receive a fair financially payment for what we do.

Maybe if there was slightly less racing and we could somehow improve upon the negative day-to-day boring graded cards that we churn out every three minutes for the off-course betting industry then, just possibly, I could yet celebrate that 60th birthday while rejoicing in how good our sport is and will continue to be in the future.